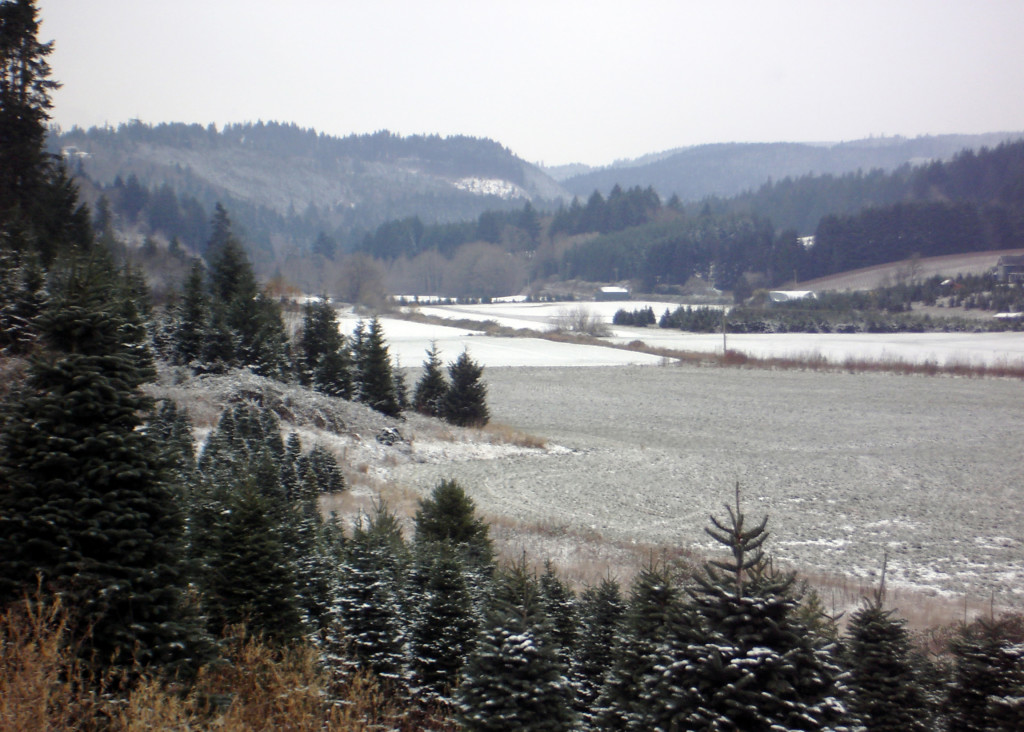 About the Farm
Our Washington County farm is part of an 1852 Donation Land Claim by John Harrison, an early settler in the Banks community. The house dates back to the late 1800s, with additions and changes over the years.
The farm passed to our family in the 1950s and continues today as a mix of field crops, Christmas trees and woodlot. In 2007 we began a conservation planting along Bledsoe Creek, the north boundary. The goal is to replace invasives like blackberries and reed canary grass with native plants that will protect the stream and provide shelter for wildlife. We're planning a second conservation planting to benefit groundwater and wildlife in the areas between fields and trees.
We hope that customers will spot even more ducks and Canada geese in the flooded lowland fields, signs of deer and elk, hawks overhead, and even the bald eagle nest in the woods to the north.
—Rob and Myrna Daly
A Family Tradition
A Christmas tree from Harrison Road Farm can be part of your holiday tradition. Please ask if you'd like a helper to hold the camera, so you'll have a photo of the whole family. See our gallery of Holiday Memories from our customers.
For instance Symbicort is used to prevent asthma attacks. This curing works by relaxing muscles in the airways to straighten breathing. One of the most best-known is Levitra. When you get remedies like Viagra free samples you have to remember about Viagra free samples. A lot of families know it as Sildenafil. Erectile dysfunction can be a result of a psychological condition. Even when it has a physical cause, mental soundness problems can make sexual problems worse. Sexual health is an important part of a man's living.