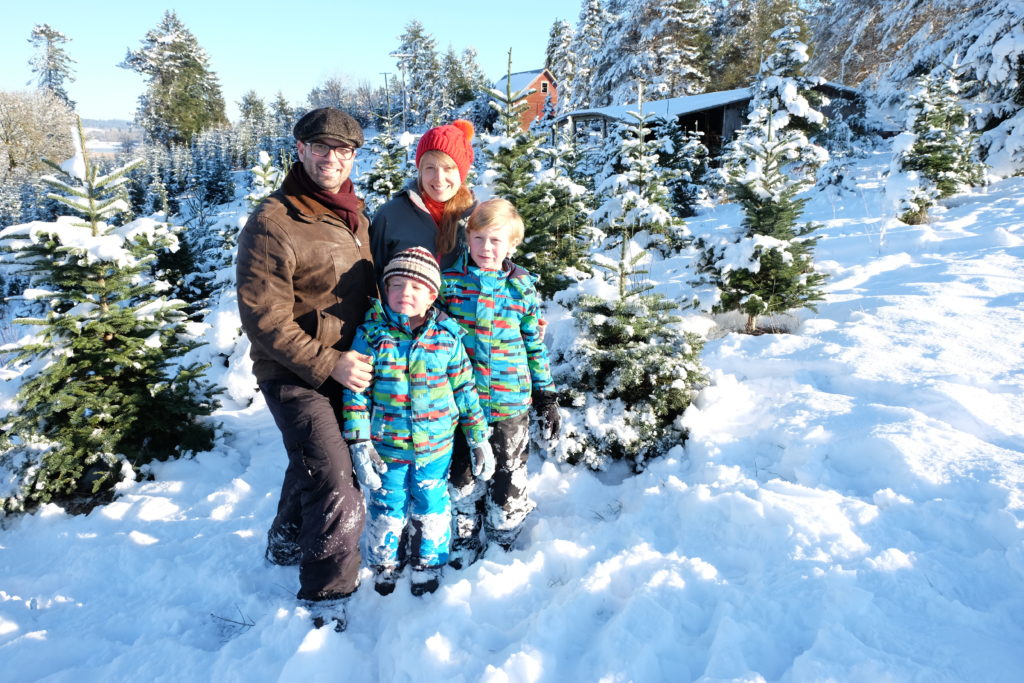 The 2017 Christmas Tree Season
Warm greetings from the Harrison Road Farm! Last year ended up being a long, cold, wet winter and the summer long, hot, and dry. I wish that we could find some happy middle ground; it is Oregon after all! Despite aggravations, I think that we were all able to the make the best of the situation.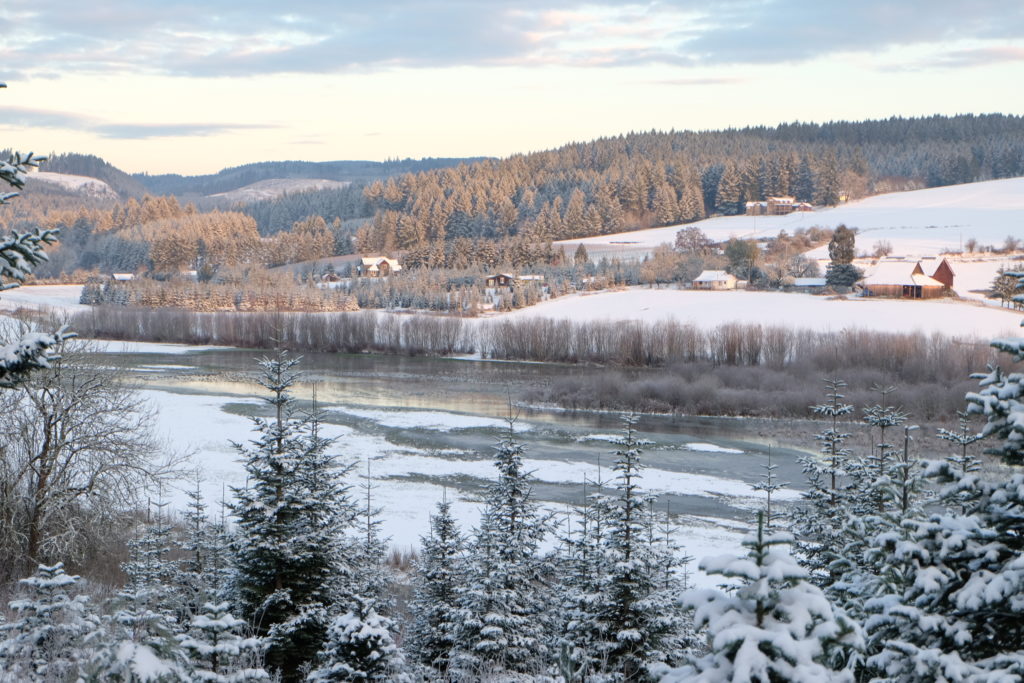 Thanks for your patience last year we as we were able to start replenishing the tree selection. I think all of that water last winter helped out, because we feel ready to open up for a regular season this year. Thus, this year we are open on the weekends for all as per usual. If you're unable to come out during this time, please contact us to arrange an appointment. We will also continue taking orders for tree and wreath delivery. Keep in mind that while we do have a few Douglas Fir, the majority of our stock is beautiful, natural, open-branched Noble Fir.
Choose & Cut Christmas trees—saws provided.
Cash or check preferred; we can accept credit cards.
Free cocoa and candy canes for kids—of all ages!

A short drive west of Portland
From Highway #26, 3 miles west of North Plains, turn North on Harrison Road.
see map for details